HELLO AND THANKS FOR VISITING BIG BEAR ESCAPES VACATION RENTALS.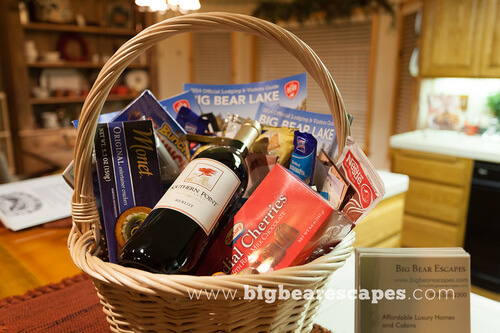 We here at Big Bear Escapes Vacation Rentals provide our guests with the best customer service in Big Bear Lake and surrounding areas. We are on call for you 24/7/365.
We take pleasure in ensuring that all our Big Bear cabins are spotless, personally overseeing each home before and after each reservation.
Let us know your estimated time of arrival and the spa will be turned on and ready for a good soak. We understand that when you're in Big Bear Lake, you're on vacation. Questions and needs are responded to promptly.
We have a full staff available should you require anything that needs attention.
Most of our Big Bear cabins are pet friendly as we love dogs and encourage you to bring the furrier members of the family. Besides enjoying the bounty of fun things to do outdoors, our Big Bear Escapes Cabins are loaded with fun things to do indoors, whether it's time for an après ski party or time off from hiking, biking, fishing, and boating to soak in the hot tub or challenge your friends to a game of pool.
With advance notice, we can cater amazing dinners prepared by a classically chef.
With every cabin reservation, we provide a complimentary welcome basket with a bottle of wine, beverages, snacks and candy.
At Big Bear Escapes Vacation Rentals we are happy to provide brochures and information on the many activities and services the area has to offer. All of our Big Bear Cabins also come with fully accessorized kitchens as well as fresh bathroom products in case you forget something at home. Fresh linens and towels are also provided. All our cabins are smoke free and have WiFi.
Thank you for stopping by bigbearescapes.com and have a great escape! in our Cabins.
Call For Reservations:
Toll free 1-800-475-5216
Sincerely, 
Doria 
Founder/CEO Big Bear Escapes Inc.